عبدالرحمن حسن علي

مؤســس المنتدى

---

الجنسية

:

---

عدد المشاركات :

16048

---

تقييم المشترين :

49

---

واتساب :

201289700022

---
When you are told "You have cancer", your whole world will just come crashing down. Desperation, anger, disappointment, fear and anxiety are feelings which seem to come all at the same time. My experience was no different. When everything has settled down and you accept the situation, you then weigh your treatment options. Anyone who has gone through conventional cancer treatment like Radiation and especially Chemotherapy knows that it is the most horrible experience one can ever go through in a life time. I found that short and long term effects of the treatment were worse than the disease.

Surviving the Cancer treatment requires a lot from a victim. It requires will power, discipline, physical and mental strength, plentiful support, and a very special mindset - Positive Belief. The positive belief that you will beat this cancer and overcome the effects of cancer treatment will determine how, and if you win the cancer battle.

Now, looking back at my cancer journey, positive belief had a lot to do with me beating the cancer. It is not always easy to maintain a positive belief but it imperative if you are going to beat cancer. So what does positive belief really mean?

Positive belief means you do not think negatively about the cancer situation. Take it one day at a time. Find interesting, happy things to look forward to for the next hour, next day and next week. Pre-occupy yourself with interesting small projects which will take your mind away. This could be as simple as watching a movie or looking forward to visitors or even looking forward to a simple meal. I had many mini projects like writing a blog, creating a little vegetable farm in my garden and caring for the plants. Watching the vegetables grow and mature was amazing therapy. Having an animal around, especially dogs, is definitely good therapy.

Positive belief can also come from focusing on activities which creates positive energy like meditation, yoga and QiGong. Many people have positive experiences with these activities and it has significant impact on cancer recovery. I too have experienced this first hand with QiGong and Yoga.

From my research, even painting and dancing are also activities which creates positive belief. Focusing on one's own religious beliefs and the power of prayer are other methods of creating positive energy which can deliver significant effects. It seems that with positive belief, the body creates an environment conducive for self-healing.

Regardless of which method of creating positive belief, the idea is to have positive thoughts. The body seems to tap into these positive thoughts and creates healing energy and it is capable of miraculous effects. It is even better if one becomes focused on one of the methods. Many stories have been told about the effects of doing intensive QiGong and eventually curing cancer. Similar stories can be found on the effects of Yoga and prayers. There was one story of a woman in China who retreated into the mountains to paint when told that she had only two months to live. She returned six months later and her tumours receded miraculously. There are many such inspiring stories and they give hope to those inflicted with cancer and undergoing treatment. It is all due to the power of positive belief.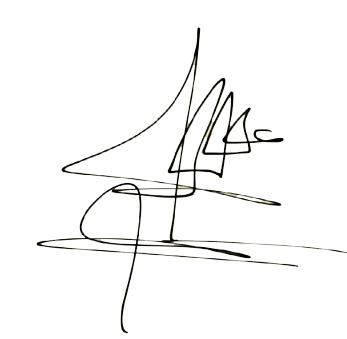 █║▌│█│║▌║││█║▌│║█║▌
النّاجحون يبحثون دائماً عن الفرص لمساعدة الآخرين بينما الفاشلون يسألون دائماً ماذا سوف نستفيد نحن من ذلك