عبدالرحمن حسن علي

مؤســس المنتدى

---

الجنسية

:

---

عدد المشاركات :

16048

---

تقييم المشترين :

49

---

واتساب :

201289700022

---
The Danger of Putting All Your SEO Eggs in One Search Engine
When
carrying out SEO on websites there can sometimes be a tendency to focus
on pleasing Google's Page Rank algorithms, occasionally to the
exclusion of considerations pertaining to other search engines.
Sure,
Google holds the largest market share for user generated searches by a
long shot, but will it always be this way? Probably not.
Despite
Google's ongoing dominance in many parts of the world, it should always
be remembered that the Internet is an incredibly fluid marketplace. This
is evidenced by new figures released by web analysis company Experian
Hitwise.
In the firm's UK Search Engine and Social Analysis
report for March, it was revealed that Microsoft's Bing was the fastest
growing search engine in the UK, with its share of searches increasing
by 0.28% since February, compared to a drop for Google of 0.66%. Year on
year results are even more telling, showing Bing grabbing an additional
1.43% of the market share, and Google losing 0.61%.
True, Google
still holds just over 90% of the UK market share for all searches, but
for how long? An algorithm change here, a bad news headline there, and
things could shift rapidly.
Experian Hitwise's US statistics were
more dramatic. For the month of March, Bing.com's share of searches
grew by 6%, while 'Bing-powered search' also grew 5%. Google experienced
a drop of 3%.
In the US, Google's dominance is still strong, but
less assured. As of March, its share of the search marketplace stood at
64.42%, while Bing-powered search has just broken the 30% mark.
Bing.com and Yahoo meanwhile hold roughly 15% each.
In terms of
success rates for searches, in which a search results in a website
visit, the story is somewhat different. Of the big three, Google are way
down with 66%, while searches on Bing and Yahoo! both yielded success
rates over 80%.
For the moment it seems that Google will hold
onto its search crown, but these statistics reveal that it is rapidly
losing its grip on the market share. And once the competition hots up
for real, the days of working out an SEO strategy based purely on what
the big G is doing may well be over.
Make sure your SEO Agency
has an online marketing strategy mapped out for you that will deliver
results in all major search engines to ensure your website attains
maximum exposure and your SEO campaign delivers a sound return on
investment.
FROM
http://4cool.4ulike.com/t1429-the-danger-of-putting-all-your-seo-eggs-in-one-search-engine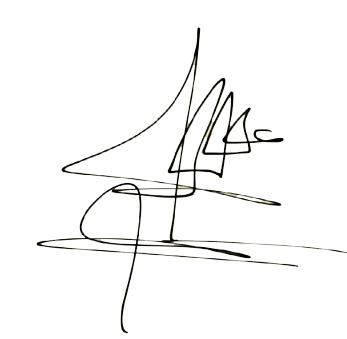 █║▌│█│║▌║││█║▌│║█║▌
النّاجحون يبحثون دائماً عن الفرص لمساعدة الآخرين بينما الفاشلون يسألون دائماً ماذا سوف نستفيد نحن من ذلك
dream girl

معلن جديد

---

الجنسية

:

---

عدد المشاركات :

805

---

تقييم المشترين :

12

---

العمر :

31

---

واتساب :

0

---